Affordable, effective websites
My business goals are:
Affordable
My goal is to provide you with an affordable website
Effective
My goal is to provide you with an effective website
On Time, On Budget
My goal is to provide your website on time and on budget
I am pleased to offer logo design, website hosting, website creation and customization, website maintenance, branding for social media, email newsletters, and other marketing services.  Customers have had me create brochures, flyers, business cards, letterhead, advertisements, press releases, bulk mailings, banners, and book covers!
About K Harman Designs
Learn more about K Harman Designs
Specializing in affordable, effective websites for small business.
Most of my clients are small businesses that don't have tens of thousands of dollars to spend on their online presence. They need simple, straight-forward information to be presented in a professional manner. If this sounds like you - I would love to help you build your internet identity including branding across your logo, website, social media, and email newsletters, and more!
A clean, simple design to represent your business

An affordable, effective website for your internet presence

Branding your social media

A great way to keep your customers informed
About Kim
Kim started K Harman Designs in 2003 when she left the corporate world to become a stay-at-home mom.
Hi, I'm Kim, and I'm so glad that you stopped by to visit K Harman Designs. I believe that websites for small businesses don't need to be overly complex and they certainly don't need to cost thousands of dollars. I specialize in creating and maintaining websites for small businesses and carrying that branding over to social media. You can see some of my more recent work in my partial portfolio above and I am happy to provide references. Feel free to contact me with any questions that you may have. I look forward to working with you on your next website project.


---
Kim has been interested in computers since she was a young child and her father purchased their first family computer - an Apple II. After tracking Santa on the NORAD website she was hooked and knew that computing was where she wanted to spend her time. Graduating from Purdue University when the business world was switching from the typewriter to personal computers, she was baffled when her professors told her type to her resumes on a typewriter and not to use a word processor. Her word processing skills proved useful in her first job and she was asked to put together a directory full of form letters for her fellow employees to utilize. After that Kim was driven to improve processes by streamlining them using technology. Kim started her website company in 2003 when she moved from the working world to motherhood. While she was a stay-at-home mom she wanted to keep her brain sharp and her computer skills fresh.
Do you have any questions? Please use the Contact form below!
Important Information

I can work with any existing providers that you currently use. If you don't have a current provider, the following are some companies that I recommend. For a website hosting account (where your website files are stored on the internet) I refer my clients to DreamHost. DreamHost link I suggest DREAMPRESS But Basic WordPress Hosting Read more about Resources[…]

Hello to my website customers! Hopefully you have been reading emails or accepting phone calls directly from your Domain Name/Hosting Provider account if you have set up your own Domain Name/Hosting accounts regarding the following. If you are receiving this email it is because your website Domain Name and/or Hosting Account has not yet been Read more about SSL Now Required by Google[…]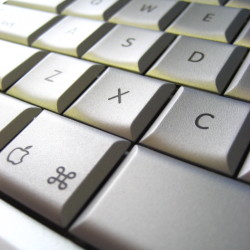 Here is where you will find out about my latest projects, current promotions, added services and anything else relating to my business.
Previous
Next